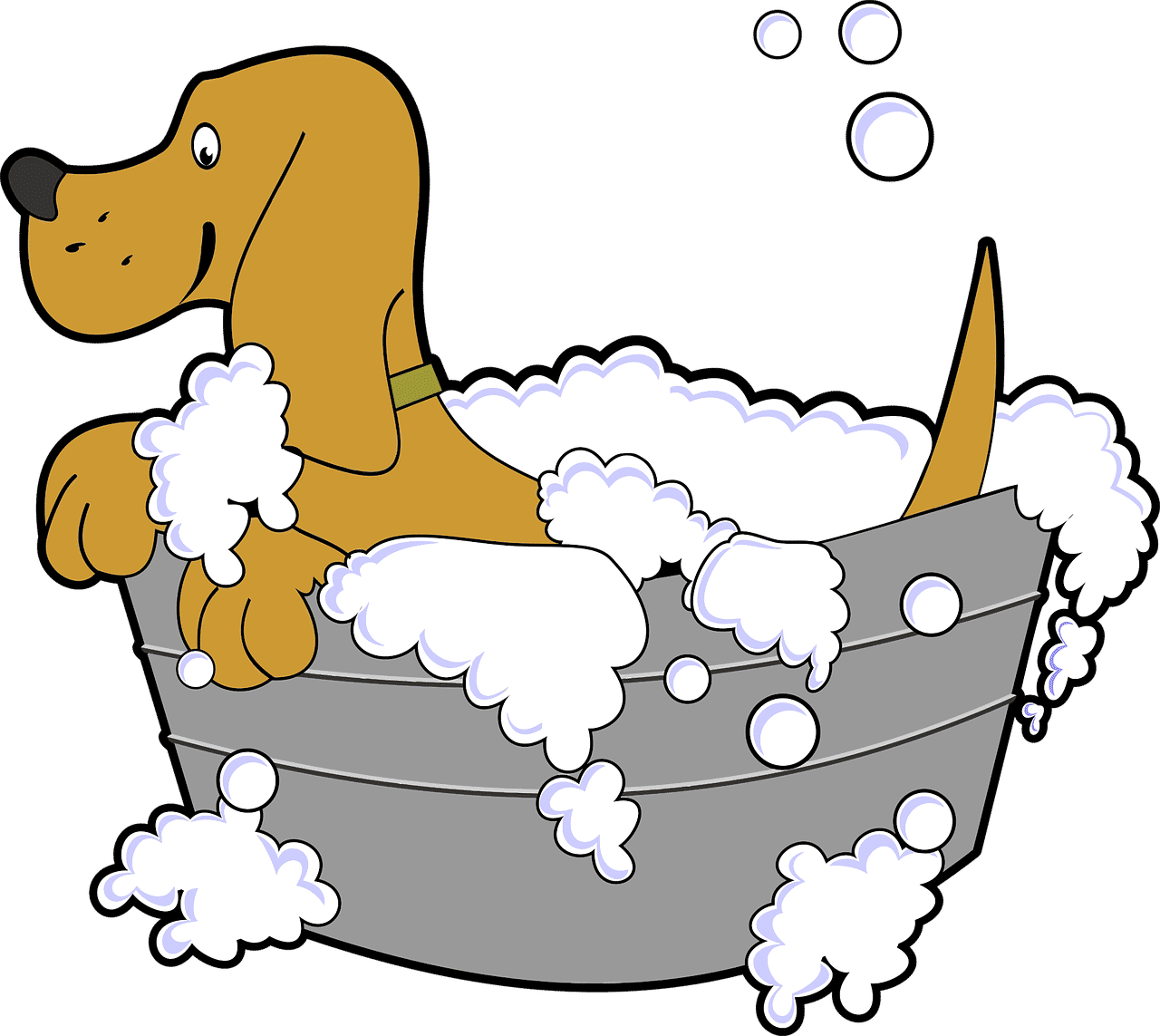 YOU MAKE THE MESS…..WE CLEAN IT UP!
$12.00 for any size/breed. Easy, convenient, and affordable…Customers LOVE it! Elevated Tubs - No more sore back from bending over, steps for easy access (great for senior & large breed dogs), shampoo, towel, apron, and dryer all included.
First-come, First-serve, No appointment necessary. Tubs open during regular business hours (the last wash starts 30 minutes before closing).
Dog Wash Rules Requirements to use bathing stations:
All dogs must be current on their vaccinations.
Puppies over 4 months with puppy shots are welcome.
Absolutely NO DOGS WITH FLEAS - In the unfortunate circumstance you find a flea, please notify us immediately to get a flea shampoo so we can clean properly. Additional fees will be assessed.
NO SKUNKED DOGS - We have a great product you can use at home to take care of the smell.
Do not leave pets unattended for any reason.
Things to remember:
Please be aware that someone may be waiting to use tubs after you. Limit sessions to 30 minutes or less.
No nail trimming, hair cutting, or deshedding. We have full-service grooming available ask an associate for details.
All dogs who are a jump risk must be tethered with tub restraints.
Store associates cannot assist with getting your pet in the tub or with bathing.
Dogs must be on a leash at all times while in the store and wash area.
Please use dryers only while pet is in the tub.
Children under 16 must be supervised at all times.
No need to clean up, we'll do that for you!!!!
SELF-SERVICE LOYALTY WASH PROGRAM:
Rewards Members will receive their 8th bath for FREE!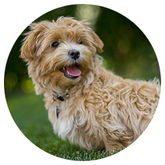 Dog Wash & Grooming
No scheduled time needed. The last bath is 30-minutes prior to closing time. We are open today until 8:00 PM.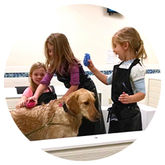 Self-Service Dog Wash
Our self-service dog wash permits you to stand in comfort at the dog washing station, and we provide all the things needed to give your dog a professional wash.
What Camden Customers are Saying
We love our customers near Rodney Village, Kent Acres, Anneville, Highland Acres, Rising Sun, Camden, Wyoming, Chapelcroft, Dover, Harrington, Magnolia, Symrna, Milford
Come visit our pet supply store in Camden, DE specializing in quality food, treats, and supplies for cats and dogs